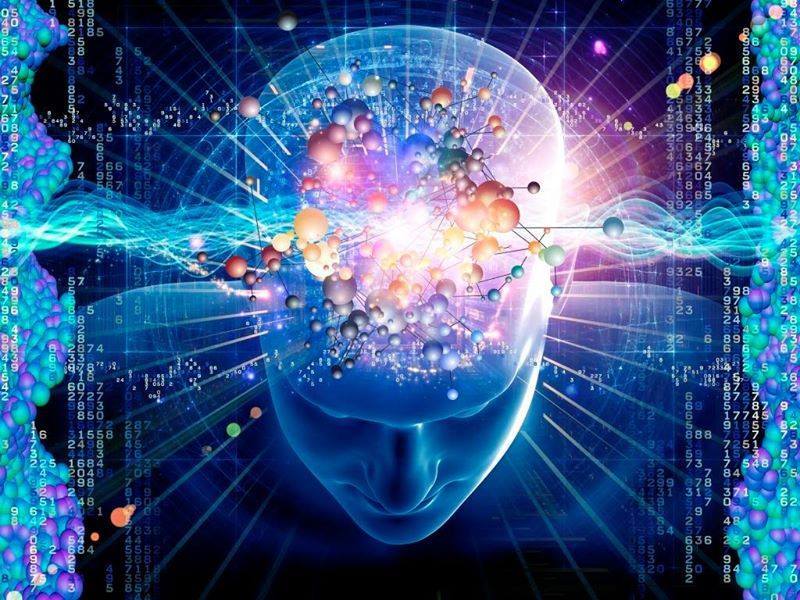 Worship, in Great Detail, Part 9

52 minutes, 32 seconds long
Host Brother Dave, a Jesusonian

Samples in this podcast:
The Urantia Book, public domain   [my added comments are in these brackets]
PAPER 131. The World's Religions
4. Hinduism
131:4.4 (1448.3) "With our hearts purged of all hate, let us worship the Eternal. Our God is the Lord of prayer; he hears the cry of his children. Let all men submit their wills to him, the Resolute. Let us delight in the liberality of the Lord of prayer. Make prayer your inmost friend and worship your soul's support. 'If you will but worship me in love,' says the Eternal, 'I will give you the wisdom to attain me, for my worship is the virtue common to all creatures.' God is the illuminator of the gloomy and the power of those who are faint. Since God is our strong friend, we have no more fear. We praise the name of the never-conquered Conqueror. We worship him because he is man's faithful and eternal helper. God is our sure leader and unfailing guide. He is the great parent of heaven and earth, possessed of unlimited energy and infinite wisdom. His splendor is sublime and his beauty divine. He is the supreme refuge of the universe and the changeless guardian of everlasting law. Our God is the Lord of life and the Comforter of all men; he is the lover of mankind and the helper of those who are distressed. He is our life giver and the Good Shepherd of the human flocks. God is our father, brother, and friend. And we long to know this God in our inner being."
5. Zoroastrianism
131:5.3 (1449.6) "Praise God by seeking the pleasure of the Wise One. Worship the God of light by joyfully walking in the paths ordained by his revealed religion. There is but one Supreme God, the Lord of Lights. We worship him who made the waters, plants, animals, the earth, and the heavens. Our God is Lord, most beneficent. We worship the most beauteous, the bountiful Immortal, endowed with eternal light. God is farthest from us and at the same time nearest to us in that he dwells within our souls. Our God is the divine and holiest Spirit of Paradise, and yet he is more friendly to man than the most friendly of all creatures. God is most helpful to us in this greatest of all businesses, the knowing of himself. God is our most adorable and righteous friend; he is our wisdom, life, and vigor of soul and body. Through our good thinking the wise Creator will enable us to do his will, thereby attaining the realization of all that is divinely perfect."
10. "Our Religion"
[Ganid was a young merchant from India who believed in Jesus, and worked with Jesus and others in Alexandria, Egypt at the library collecting the best verses from the major religions. Ganid summarized what he learned from Jesus' teachings.]
131:10.5 (1454.2) "I will no longer be satisfied to believe that God is the Father of all my people; I will henceforth believe that he is also my Father. Always will I try to worship God with the help of the Spirit of Truth, which is my helper when I have become really God-knowing. But first of all I am going to practice worshiping God by learning how to do the will of God on earth; that is, I am going to do my best to treat each of my fellow mortals just as I think God would like to have him treated. And when we live this sort of a life in the flesh, we may ask many things of God, and he will give us the desire of our hearts that we may be the better prepared to serve our fellows. And all of this loving service of the children of God enlarges our capacity to receive and experience the joys of heaven, the high pleasures of the ministry of the spirit of heaven."
PAPER 137. Tarrying Time in Galilee
8. Sermon on the Kingdom
137:8.6 (1536.3) [Jesus:] "I have come to proclaim the establishment of the Father's kingdom. And this kingdom shall include the worshiping souls of Jew and Gentile, rich and poor, free and bond, for my Father is no respecter of persons; his love and his mercy are over all."
PAPER 141. Beginning the Public Work
5. Spiritual Unity
141:5.2 (1591.7) [Jesus:] "In this way you may experience a perfected unity of spirit purpose and spirit understanding growing out of the mutual consciousness of the identity of each of your indwelling Paradise spirits; and you may enjoy all of this profound spiritual unity in the very face of the utmost diversity of your individual attitudes of intellectual thinking, temperamental feeling, and social conduct. Your personalities may be refreshingly diverse and markedly different, while your spiritual natures and spirit fruits of divine worship and brotherly love may be so unified that all who behold your lives will of a surety take cognizance of this spirit identity and soul unity; they will recognize that you have been with me and have thereby learned, and acceptably, how to do the will of the Father in heaven. You can achieve the unity of the service of God even while you render such service in accordance with the technique of your own original endowments of mind, body, and soul."
Truth-seekers and Truth-finders should find interesting facts, higher meanings, and spiritual values in our shows.
Please visit my large website http://www.PureChristians.org/ or (same website) http://www.LedByJesus.org/
There, scroll about 30% down that page and you may read, download and share my ALWAYS FREE 100 page .pdf of spiritual highlights in my books on the nature, life and teachings of our Sovereign Savior Jesus Christ ! Profound Theology and spirituality to share !
Love, peace and sure progress in Spirit and in Truth !