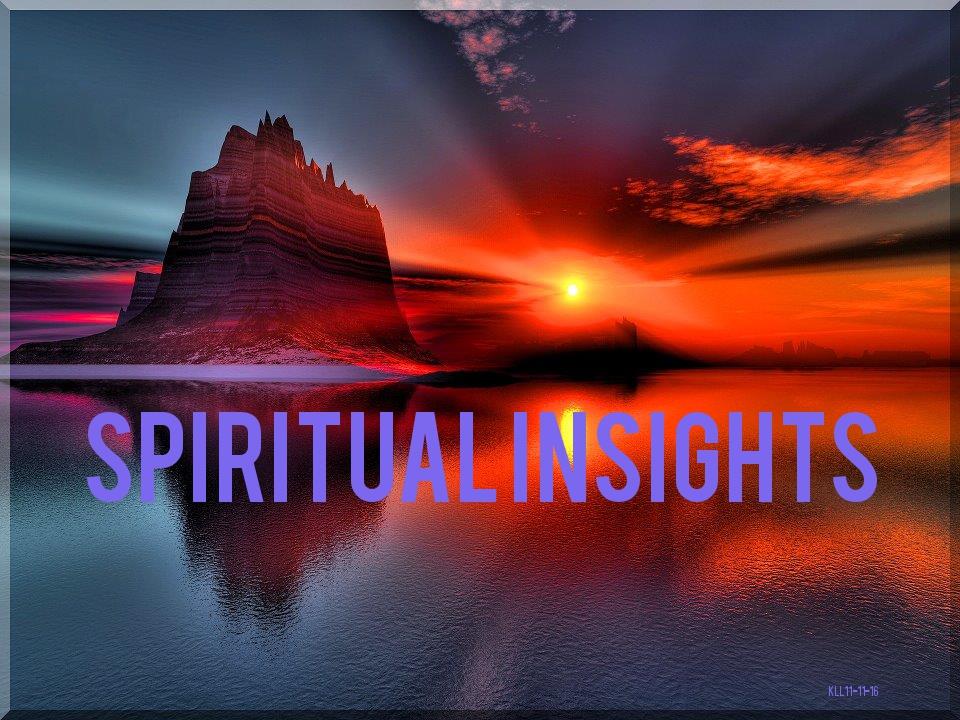 True Religion Revealed, Part 1

57 minutes, 52 seconds long
Host Brother Dave, a Jesusonian

Samples in this podcast:
The Urantia Book, public domain   [my added comments are in these brackets]
PAPER 1. The Universal Father
5. Personality of the Universal Father
1:5.10 The idea of the personality of the Universal Father is an enlarged and truer concept of God which has come to mankind chiefly through revelation. Reason, wisdom, and religious experience all infer and imply the personality of God, but they do not altogether validate it. Even the indwelling Thought Adjuster [the will of God within; the future Spirit-perfected you !] is prepersonal. The truth and maturity of any religion is directly proportional to its concept of the infinite personality of God and to its grasp of the absolute unity of Deity. The idea of a personal Deity becomes, then, the measure of religious maturity after religion has first formulated the concept of the unity of God.
PAPER 2. The Nature of God
6. The Goodness Of God
2:6.1 In the physical universe we may see the divine beauty, in the intellectual world we may discern eternal truth, but the goodness of God is found only in the spiritual world of personal religious experience. In its true essence, religion is a faith-trust in the goodness of God. God could be great and absolute, somehow even intelligent and personal, in philosophy, but in religion God must also be moral; he must be good. Man might fear a great God, but he trusts and loves only a good God. This goodness of God is a part of the personality of God, and its full revelation appears only in the personal religious experience of the believing sons of God.
PAPER 5. God's Relation to the Individual
4. God In Religion
5:4.6 The Hebrews based their religion on goodness; the Greeks on beauty; both religions sought truth. Jesus revealed a God of love, and love is all-embracing of truth, beauty, and goodness.
PAPER 92. The Later Evolution of Religion
4. The Gift of Revelation
92:4.3 Evolutionary religion is sentimental, not logical. It is man's reaction to belief in a hypothetical ghost-spirit world -- the human belief-reflex, excited by the realization and fear of the unknown. Revelatory religion is propounded by the real spiritual world; it is the response of the superintellectual cosmos to the mortal hunger to believe in, and depend upon, the universal Deities. [The Paradise Trinity] Evolutionary religion pictures the circuitous [roundabout, indirect] gropings of humanity in quest of truth; revelatory religion is that very truth.
PAPER 99. The Social Problems of Religion
4. Transition Difficulties
99:4.3 True religion is a meaningful way of living dynamically face to face with the commonplace realities of everyday life. But if religion is to stimulate individual development of character and augment integration of personality, it must not be standardized. If it is to stimulate evaluation of experience and serve as a value-lure, it must not be stereotyped. If religion is to promote supreme loyalties, it must not be formalized. [The good goal is each reflective human living in personal God-consciousness at all times and at all places worldwide !]
99:4.4 No matter what upheavals may attend the social and economic growth of civilization, religion is genuine and worth while if it fosters in the individual an experience in which the sovereignty of truth, beauty, and goodness prevails, for such is the true spiritual concept of supreme reality. And through love and worship this becomes meaningful as fellowship with man and sonship with God.
5. Social Aspects Of Religion
99:5.2 [very important !] Always keep in mind: True religion is to know God as your Father and man as your brother. Religion is not a slavish belief in threats of punishment or magical promises of future mystical rewards.
99:5.3 The religion of Jesus is the most dynamic influence ever to activate the human race. Jesus shattered tradition, destroyed dogma, and called mankind to the achievement of its highest ideals in time and eternity -- to be perfect, even as the Father in heaven is perfect.
99:5.7 Just as certainly as men share their religious beliefs, they create a religious group of some sort which eventually creates common goals. Someday religionists will get together and actually effect co-operation on the basis of unity of ideals and purposes rather than attempting to do so on the basis of psychological opinions and theological beliefs. Goals rather than creeds should unify religionists. Since true religion is a matter of personal spiritual experience, it is inevitable that each individual religionist must have his own and personal interpretation of the realization of that spiritual experience. Let the term "faith" stand for the individual's relation to God rather than for the creedal formulation of what some group of mortals have been able to agree upon as a common religious attitude. "Have you faith? Then have it to yourself."
PAPER 100. Religion in Human Experience
3. Concepts Of Supreme Value
100:3.1 Religion is not a technique for attaining a static and blissful peace of mind; it is an impulse for organizing the soul for dynamic service. It is the enlistment of the totality of selfhood in the loyal service of loving God and serving man. Religion pays any price essential to the attainment of the supreme goal, the eternal prize. There is a consecrated completeness in religious loyalty which is superbly sublime. And these loyalties are socially effective and spiritually progressive.
Truth-seekers and Truth-finders should find interesting facts, higher meanings, and spiritual values in our shows.
Please visit my large website http://www.PureChristians.org/ or (same website) http://www.LedByJesus.org/
There, scroll about 30% down that page and you may read, download and share my ALWAYS FREE 100 page .pdf of spiritual highlights in my books on the nature, life and teachings of our Sovereign Savior Jesus Christ ! Profound Theology and spirituality to share !
Love, peace and sure progress in Spirit and in Truth !