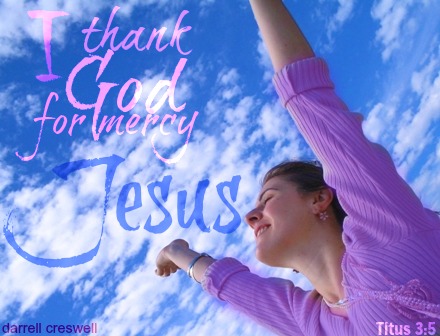 Thanking our loving Creator Father and
merciful Eternal Friend Jesus Christ 

14 minutes, 41 seconds long
Host Brother Dave, a Jesusonian
Samples in this podcast:
The Urantia Book, public domain   [my added comments are in these brackets]
PAPER 146. First Preaching Tour of Galilee
2. At Jotapata
146:2.1 While the common people of Jotapata heard Jesus and his apostles gladly and many accepted the gospel of the kingdom, it was the discourse of Jesus to the twenty-four on the second evening of their sojourn in this small town that distinguishes the Jotapata mission. Nathaniel was confused in his mind about the Master's teachings concerning prayer, thanksgiving, and worship, and in response to his question Jesus spoke at great length in further explanation of his teaching. Summarized in modern phraseology, this discourse may be presented as emphasizing the following points:
146:2.12 #11. Many resort to prayer only when in trouble. Such a practice is thoughtless and misleading. True, you do well to pray when harassed, but you should also be mindful to speak as a son to your Father even when all goes well with your soul. Let your real petitions always be in secret. Do not let men hear your personal prayers. Prayers of thanksgiving are appropriate for groups of worshipers, but the prayer of the soul is a personal matter. There is but one form of prayer which is appropriate for all God's children, and that is: "Nevertheless, your will be done."
146:2.15 #14. Jesus warned his followers against thinking that their prayers would be rendered more efficacious by ornate repetitions, eloquent phraseology, fasting, penance, or sacrifices. But he did exhort his believers to employ prayer as a means of leading up through thanksgiving to true worship. Jesus deplored that so little of the spirit of thanksgiving was to be found in the prayers and worship of his followers. He quoted from the Scriptures on this occasion, saying: "It is a good thing to give thanks to the Lord and to sing praises to the name of the Most High, to acknowledge his loving-kindness every morning and his faithfulness every night, for God has made me glad through his work. In everything I will give thanks according to the will of God."
146:2.16 #15. And then Jesus said: "Be not constantly overanxious about your common needs. Be not apprehensive concerning the problems of your earthly existence, but in all these things by prayer and supplication, with the spirit of sincere thanksgiving, let your needs be spread out before your Father who is in heaven." Then he quoted from the Scriptures: "I will praise the name of God with a song and will magnify him with thanksgiving. And this will please the Lord better than the sacrifice of an ox or bullock with horns and hoofs."
PAPER 194. Bestowal of the Spirit of Truth
3. What Happened at Pentecost
194:3.14 Before the teachings of Jesus which culminated in Pentecost, women had little or no spiritual standing in the tenets of the older religions. After Pentecost, in the brotherhood of the kingdom woman stood before God on an equality with man. Among the one hundred and twenty who received this special visitation of the spirit were many of the women disciples, and they shared these blessings equally with the men believers. No longer can man presume to monopolize the ministry of religious service. The Pharisee might go on thanking God that he was "not born a woman, a leper, or a gentile," but among the followers of Jesus woman has been forever set free from all religious discriminations based on sex. Pentecost obliterated all religious discrimination founded on racial distinction, cultural differences, social caste, or sex prejudice. No wonder these believers in the new religion would cry out, "Where the spirit of the Lord is, there is liberty."
Truth-seekers and Truth-finders should find interesting facts, higher meanings, and spiritual values in our shows.
Please visit my large website http://www.PureChristians.org/ or (same website) http://www.LedByJesus.org/
There, scroll about 30% down that page and you may read, download and share my ALWAYS FREE 100 page .pdf of spiritual highlights in my books on the nature, life and teachings of our Sovereign Savior Jesus Christ ! Profound Theology and spirituality to share !
Love, peace and sure progress in Spirit and in Truth !